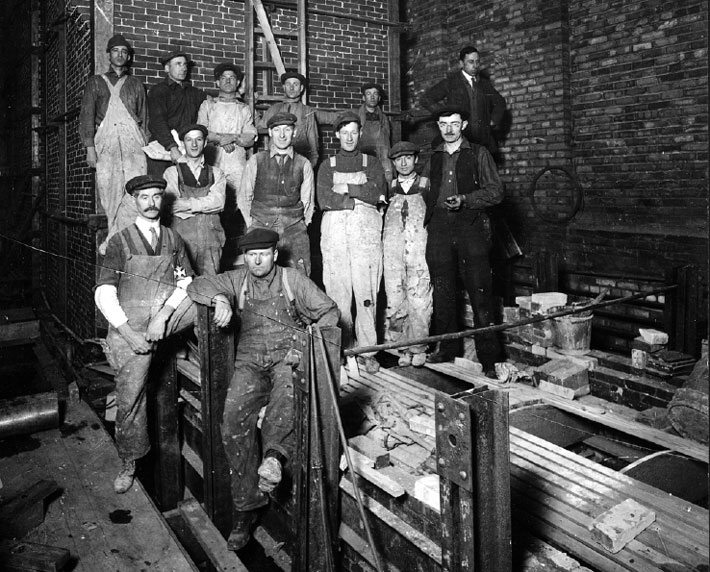 Construction Workers in 1918
Ouvriers de la construction en 1918
Surrounded by their tools and building materials, Great War carpenters, masons, and construction workers paused briefly to pose for an anonymous photographer. Men like these kept the distillery running during periods of war, and peace.
Entourés de leurs outils et de matériaux de construction, les charpentiers, maçons et ouvriers de la construction de la Première Guerre mondiale se sont arrêtés quelques instants afin de poser pour un photographe anonyme. De tels hommes ont tenu la distillerie en activité en temps de guerre comme en temps de paix..