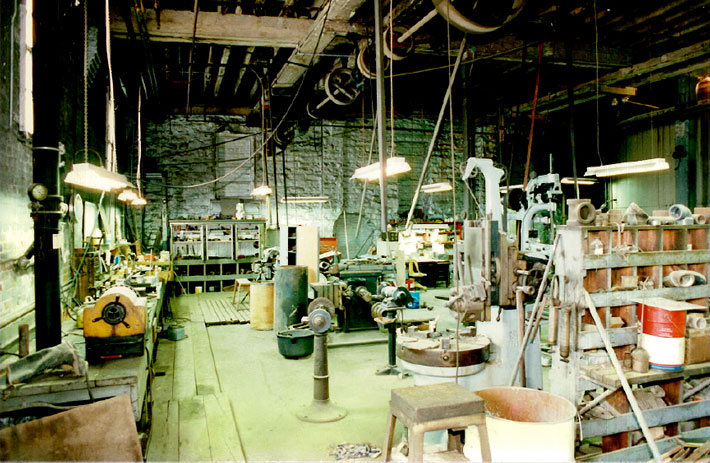 Machine Shop in mid-1980s
Atelier d'usinage vers 1985
This mid-1980s photograph by Larry Turner documents the machine shop established in Building 8 (No. 18 Distillery Lane) next to the Stone Distillery. Still powered by belt and line-shafting, machines like a drill press, shaper, and lathe continued to be used to maintain the site. The Galesburg grinder on display can be seen in the middle of the photograph.
Cette photo prise par Larry Turner vers 1985 montre l'atelier d'usinage du Bâtiment 8, près du bâtiment Stone Distillery. On utilisait toujours des machines mues au moyen de courroies et d'arbres de transmission, comme les perceuses à colonne, les étaux-limeurs et les tours pour l'entretien du site. L'affûteuse Galesburg en montre ici est visible au milieu de la photographie.