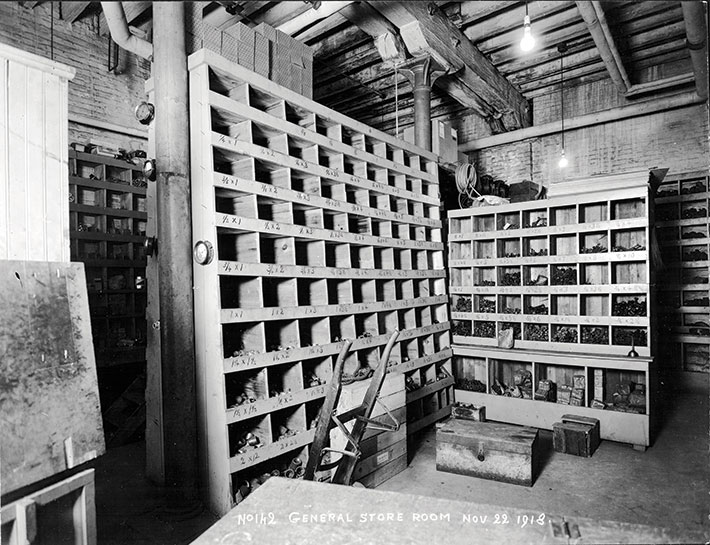 General Store Room in 1918
Salle du magasin général en 1918
For over a hundred years, Building 45 (No. 31 Trinity Street) contained carpentry and plumbing shops. At one point, 14 carpenters worked out of that space, making repairs and fashioning new items. Larry Turner's mid-1980s photographs documents the complex mix of tools and equipment – including this planer - still in use near the end of the working distillery.
L'organisation de l'entreposage de la quincaillerie n'était pas une mince affaire comme on le constate avec cette photographie de la salle du magasin général en 1918. Ici on y rangeait des milliers de valves, de soupapes et de raccords de toutes tailles et formes aussi bien en laiton qu'en fer. La traditionnelle boîte à outils et le solide chariot à bras en bois sont bien à leur place ici.