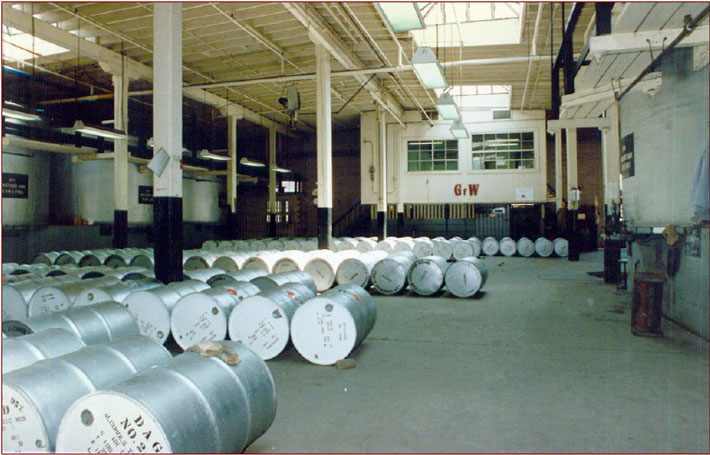 Denaturing Room in the 1980s
Salle de dénaturation dans les années 1980
Looking south toward the supervisor's office, Larry Turner's photograph from the mid-1980s shows the denaturing operation in full swing, with storage tanks lining the walls and steel drums filling the interior.
Vue prise en direction sud, vers le bureau du superviseur de la salle de dénaturation. Cette photographie de Larry Turner vers 1985 montre la salle fonctionnant à plein régime, avec des réservoirs de stockage alignés le long des murs et les tonneaux d'acier rassemblés au centre.