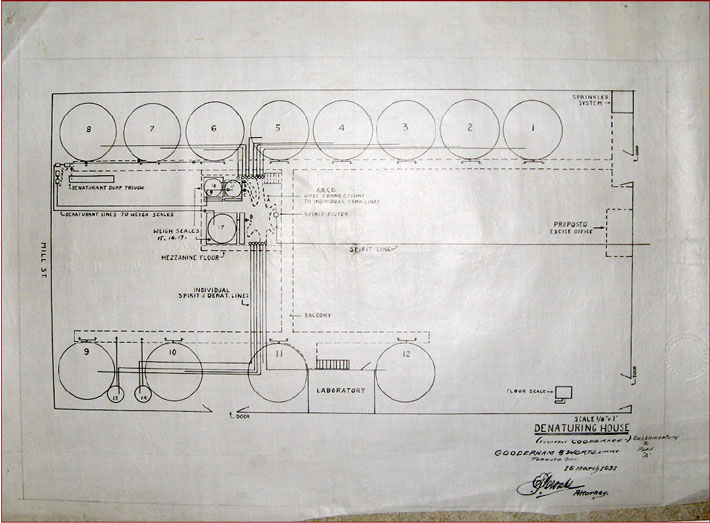 Denaturing House Plan, 1931
Plan de la salle de dénaturation en 1931
After serving as a tank house and cooperage, Building 47 (No. 24 Tank House Lane) was transformed into a Denaturing Room. Alcohol was piped via a "spirit line" to the Scale Tank penthouse and tall copper storage tanks lined both the east and west walls with catwalks overhead.
Après avoir abrité des réservoirs et la chaudronnerie sur cuivre, le Bâtiment 47 fut transformé en salle de dénaturation. C'est par une canalisation pour spiritueux que l'alcool arrivait dans le réservoir d'une balance, situé dans l'aire surplombant la salle de dénaturation où de hauts réservoirs de stockage en cuivre étaient disposés le long des murs est et ouest, et étaient surmontés d'une passerelle.