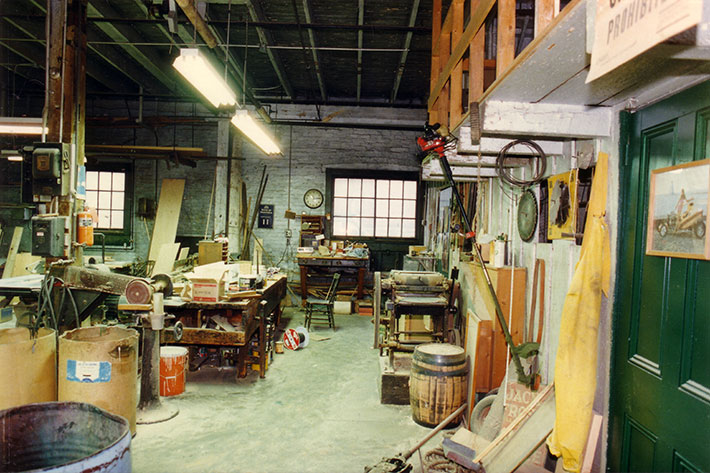 Carpentry Shop in mid-1980s
Atelier de menuiserie des années 1985
For over a hundred years, Building 45 (No. 31 Trinity Street) contained carpentry and plumbing shops. At one point, 14 carpenters worked out of that space, making repairs and fashioning new items. Larry Turner's mid-1980s photographs documents the complex mix of tools and equipment – including this planer - still in use near the end of the working distillery.
Pendant plus d'un siècle, le Bâtiment 45 a abrité des ateliers de menuiserie et de plomberie. À une époque, quatorze charpentiers partageaient cet espace où ils réparaient et fabriquaient de nouveaux objets. Les photographies prises par Larry Turner vers 1985 montrent bien le mélange complexe d'outils et de machines, y compris la raboteuse, qui étaient encore utilisés peu avant la fermeture de la distillerie.