Drill Press
Foreuse sur colonne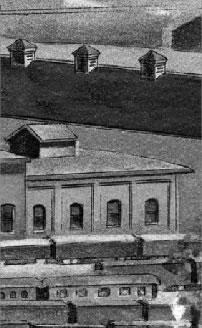 Stationary drill presses were both powerful and precise. This early twentieth-century model was belt-driven and essential for the many fabricating and repairing tasks undertaken at the distillery.
Les foreuses fixes sur colonne étaient à la fois puissantes et précises. Ce modèle du début du XXe siècle, commandé par une courroie, était essentiel pour effectuer les nombreux travaux de réparation et de fabrication à la distillerie.
Forming Anvil
Enclume de façonnage
Coppersmiths needed several kinds of anvils to shape sheet metal. This pinwheel-shaped piece of equipment is a forming anvil that was used for hammering out hollows and tapers.
Les chaudronniers sur cuivre avaient besoin de plusieurs genres d'enclume pour façonner les feuilles de métal. Cette pièce d'équipement en forme d'étoile est une enclume de façonnage utilisée pour débosseler au marteau et lisser.