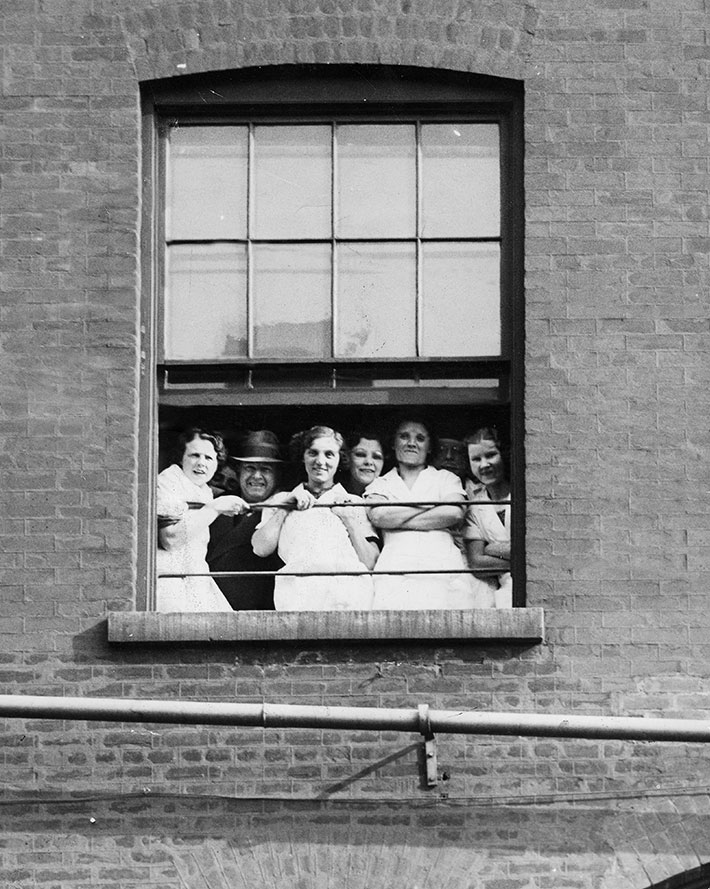 Female Workers in 1934
(Hiram Walker Archives)
Main d'œuvre féminine en 1934
(Archives Hiram Walker)
This very rare photograph of female workers at Gooderham & Worts was taken in 1934. The women and their smiling male supervisor posed in a third floor window of The Cannery, overlooking today's Case Goods Lane. No other information is available, but it seems likely that they were involved with bottling G&W products.
Cette très rare photographie des femmes qui travaillaient à Gooderham & Worts fut prise en 1934. Les femmes posent avec leur chef de service, un homme souriant, à l'une des fenêtres du troisième étage du bâtiment de mise en bouteille (Cannery), du côté de l'allée Case Goods. Bien que l'on manque d'information à ce sujet, il semble qu'elles travaillaient à la mise en bouteille des produits de Gooderham & Worts.