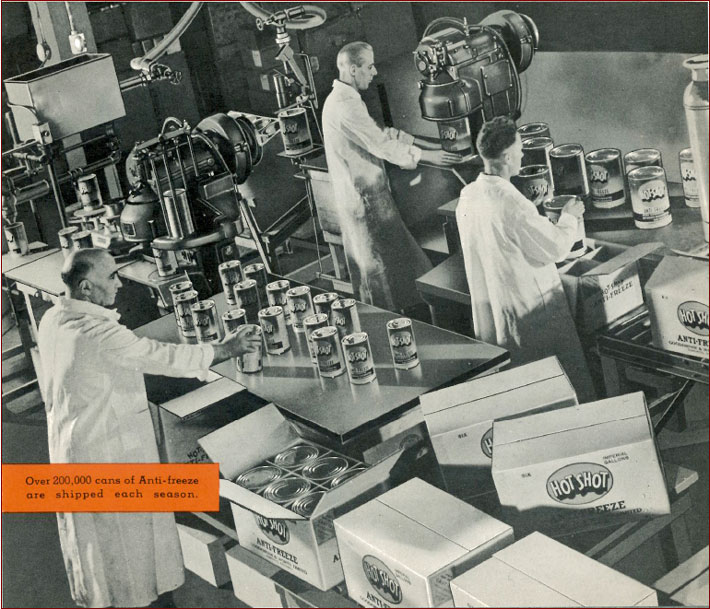 Canning Line in 1937-38
(Distillery Historic District)
Chaîne de mise en boîte métallique en 1937-1938
(Distillery Historic District)
By all accounts, canning was an extremely loud, busy, and messy process. This photograph from Alcohol in Industry presents a different view. Whatever the operational reality, this is an extremely rare peak into inter-war, antifreeze-canning activities at Gooderham & Worts' cannery.
De l'avis de tous, la mise en boîte était une opération extrêmement bruyante et salissante. Cette photographie tirée du livre « Alcohol in Industry » (L'alcool dans l'industrie) présente un point de vue différent. Quoi qu'il en soit, c'est l'une des très rares photographies montrant, dans la compagnie, les opérations de mise en boîte de l'antigel entre les deux guerres.