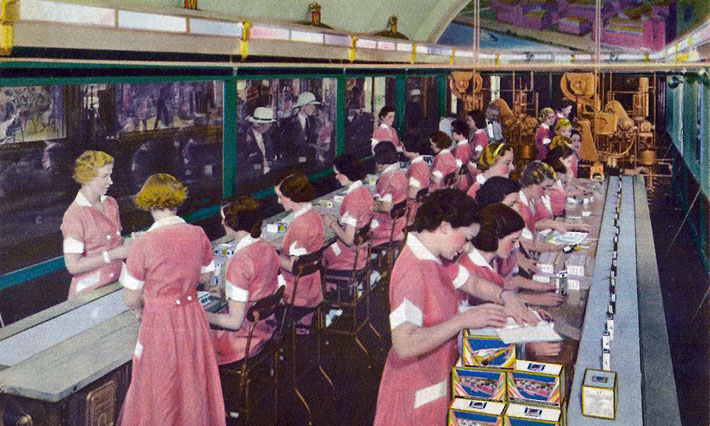 Model Bottling Line in 1934
(Distillery Historic District)
Chaîne de mise en bouteille en 1934
(Distillery Historic District)
Bottling was one of the few distillery functions deemed suitable for female workers. Gooderham & Worts' partner company, Hiram Walker, sent a model bottling line to the 1933-34 Chicago World's Fair where pink-uniformed female employees demonstrated labeling and monitoring of this partly automated process.
Il y a quelques opérations que l'on considérait que les femmes pouvaient effectuer : la mise en bouteille en est une. Hiram Walker, compagnie partenaire de Gooderham & Worts présenta une chaîne modèle de mise en bouteille à l'exposition universelle de Chicago en 1933-1934. Les employées portant un uniforme rose démontraient l'automatisation partielle du processus d'étiquetage et de surveillance.