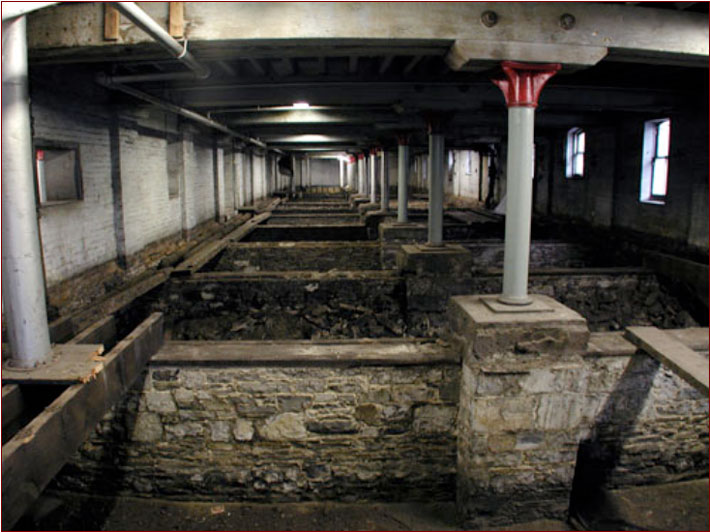 Transformation in 2002
Transformation en 2002
During the Cannery`s renovation, the long open spaces were partitioned and the entire ground floor was lowered by about 75 cm. In these photos by Thane Lucas, the wood floor has been removed exposing the limestone-rubble foundation.
Pendant les travaux de rénovation du bâtiment de mise en bouteille et en boîte métallique (Cannery), on a subdivisé les longues salles et abaissé le sol de tout le rez-de-chaussée d'environ deux pieds et demi. Ces photographies de Thane Lucas montrent le plancher de bois retiré et les fondations de blocaille de calcaire.