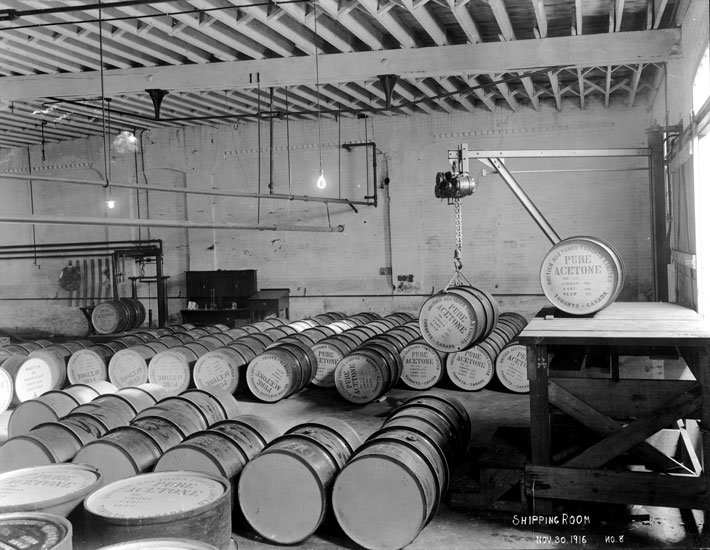 Shipping Room, 1916
Salle d'expédition en 1916
Steel drums and wooden barrels were rolled down metal tracks for loading onto trucks at the south end of the building. This shipping room is immediately east of where you are standing and is now a restaurant.
On descendait les fûts d'acier et ceux de bois en les faisant rouler sur des rails métalliques pour les charger dans les camions à l'entrée sud du bâtiment. La salle d'expédition située à l'est d'où vous vous trouvez a été transformée en restaurant.