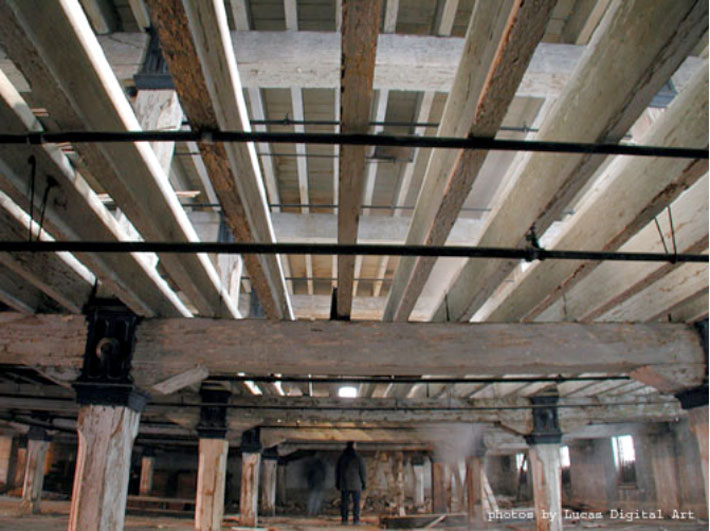 Malt House Transformation in 2002
(Thane Lucas)
Transformation de la malterie en 2002
(photographie de Thane Lucas)
To create lofty retail space in the old Malt House, an entire floor was removed, tall Douglas fir columns replaced the stumpy 1860s columns, and original iron plates and construction techniques were used. Thane Lucas documented the adaptive-reuse process in 2002. Original 1860s column and hardware were re-used in the display to your left.
Pour créer dans la malterie (Malt House) un bel espace assez haut pour la vente au détail, un étage entier a été supprimé; les courts piliers des années 1860 ont été remplacés par de grands piliers en sapin Douglas et des plaques de fer originales ont été utilisées avec des techniques de construction originales. En 2002, le photographe Thane Lucas a documenté cette réappropriation de l'espace. Une colonne et l'outillage des années 1860 ont maintenant une nouvelle vie dans la vitrine à gauche.