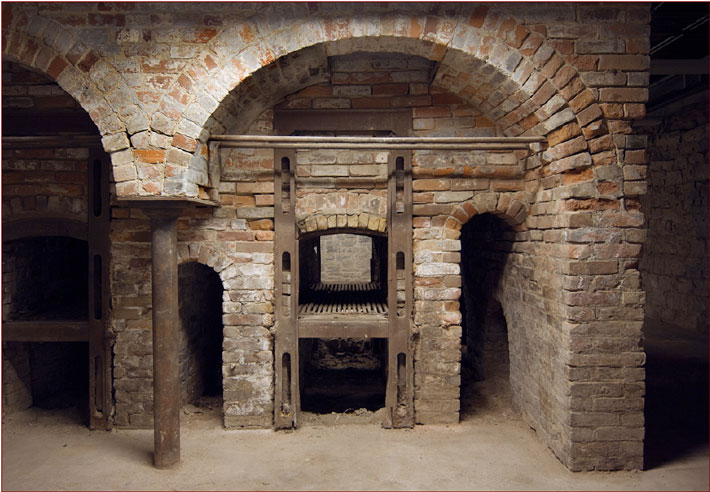 Kiln Furnace & Barrel Vaults
(Pete Patterson)
Four et voûtes en berceau
(photographie de Pete Patterson)
The basement below you contains an 1880s kiln furnace that sent hot air upward to transform sprouted barley into malt; and five limestone-and-brick barrel vaults stretching 100 feet under the Malt House for fire-proof storage of whisky in barrels.
Dans le sous-sol juste en dessous, se trouve un four des années 1880 dont le foyer chauffait de l'air et l'envoyait au-dessus pour que l'orge germé se transforme en malt. On y trouve aussi cinq voûtes en berceau faites de calcaire et de briques qui s'étendent parallèlement sur une longueur de 100 pieds sous la malterie (Malt House); la résistance au feu de ces voûtes permettait l'entreposage des tonneaux de whisky.