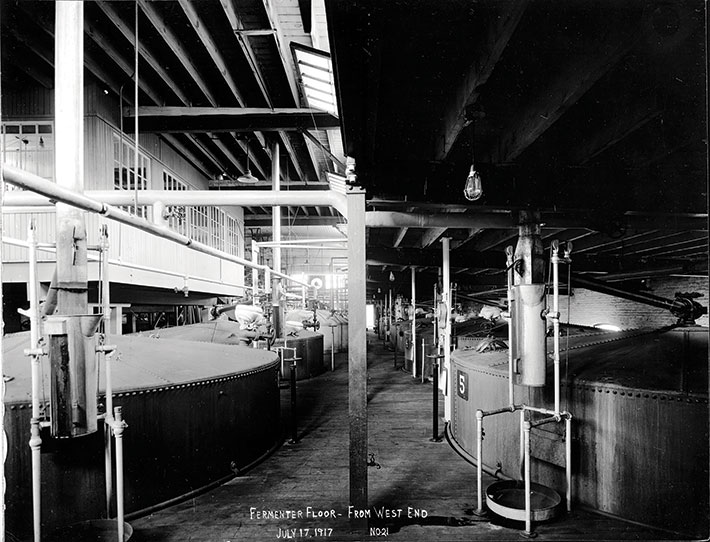 British Acetones Fermenting Department in 1917
(City of Toronto Archives)
Section de fermentation de British Acetones
en 1917
(City of Toronto Archives)
Taken from the west end of the Fermenting Floor that stretched along Mill Street, this photograph documents the building and equipment that used to stand on the site of today's Pure Spirit Condominium.
Cette photographie de l'étage de fermentation prise depuis l'extremité ouest, le long de la rue Mill, nous montre l'intérieur du bâtiment, l'équipement et les cuves. Aujourd'hui, c'est là qu'a été construit l'immeuble Pure Spirit Condominium.