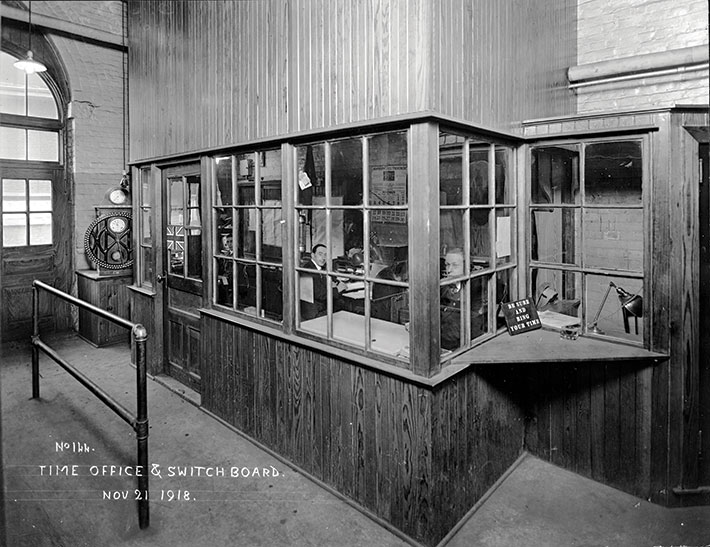 Punching in, 1918
(City of Toronto Archives)
Pointage des présences en 1918
(City of Toronto Archives)
The Time Office and Switchboard were located in a booth near the fanlight doors at No. 50 Gristmill Lane next door. A sign on the counter reminded workers to Be Sure to Ring Your Time as they passed by.
Le bureau des présences et le standard téléphonique se trouvaient dans un petit endroit réservé près des portes avec imposte de l'entrée du Bâtiment 32 situé juste à côté. Un panneau sur le bureau rappelait aux ouvriers de ne pas oublier de donner un coup de sonnette pour indiquer leur présence lorsqu'ils passaient.