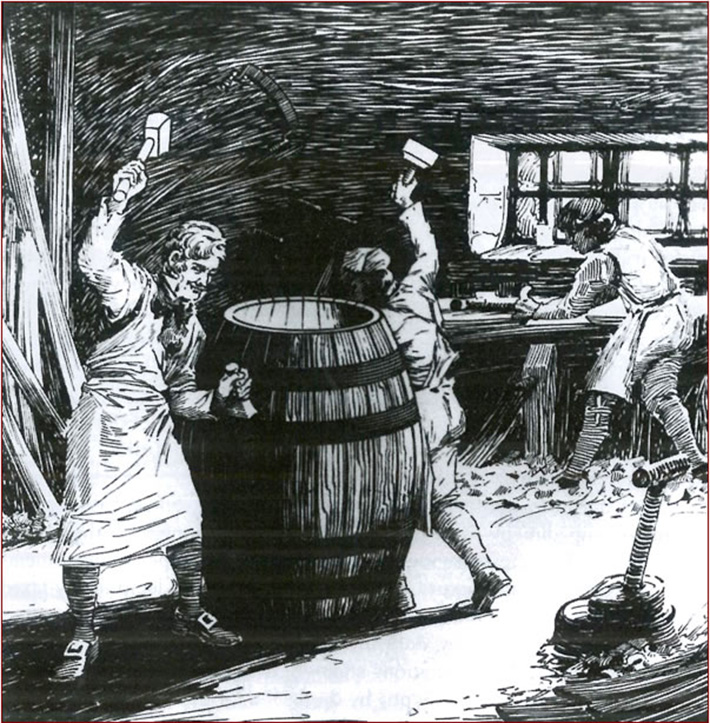 Coopers at Molson's Brewery in 1830
(Molson Archives at Library and Archives Canada)
Tonneliers à la brasserie Molson en 1830
(Archives Molson de Bibliothèque et archives Canada)
Energetic, mallet-swinging, hoop-driving, stave-shaving coopers ply their trade at Molson's Brewery around 1830. Brewers and distillers both needed "tight" leak-proof barrels in profusion.
Des tonneliers plein d'énergie démontrent l'art de leur métier à la Brasserie Molson vers 1830 : valse des maillets, mise en place des cercles de métal, arasage des douves. Les brasseries et les distilleries avaient un grand besoin de tonneaux bien étanches, garantis sans fuite.