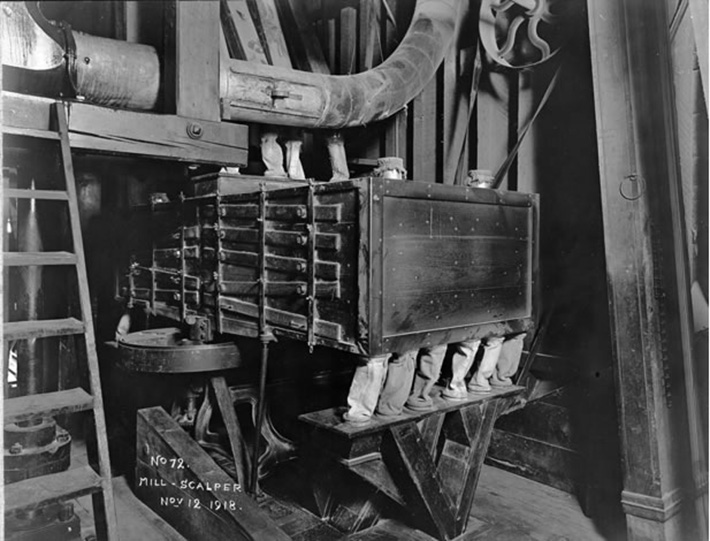 Grain Scalping Floor in 1918
(City of Toronto Archives)
Étage de criblage du grain en 1918
(City of Toronto Archives)
Before grinding, grain had to be sifted (to remove course material like rocks) and scalped (to separate outer bran from inner, starch-rich endosperm). Scalpers, like the one in this 1918 photograph, stood on the other side of this wall.
Avant d'être moulus, les grains devaient être tamisés pour en retirer les matières grossières comme les petites pierres et séparer le son, partie externe des grains, de l'endosperme, partie interne, riche en fécule. Les cribleurs, comme celui de la photographie de 1918, se trouvaient derrière ce mur.