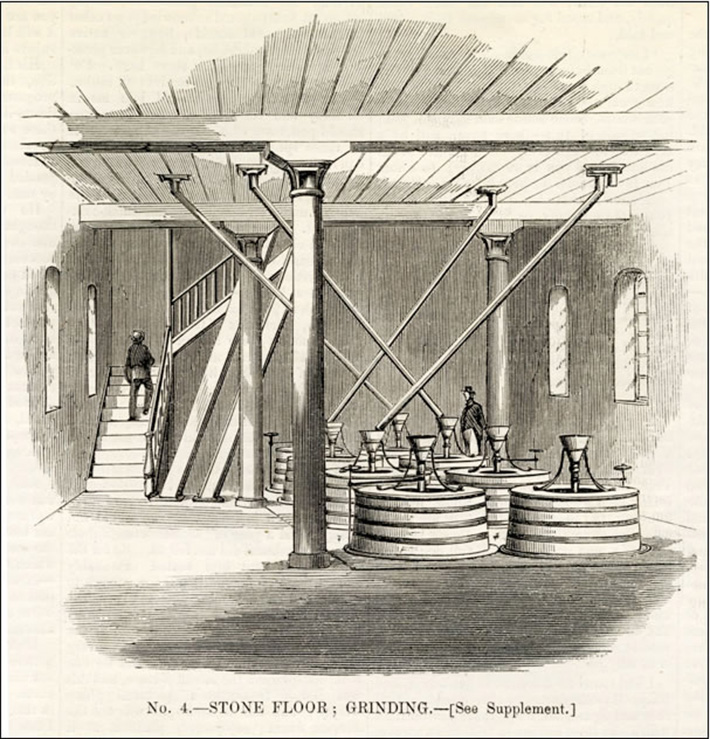 Mill Grinding Floor in 1863
(Toronto Public Library)
Vue de l'étage du broyage du moulin en 1863
(Toronto Public Library)
This 1863 engraving from the Canadian Illustrated News depicts the "grinding floor" located on the second floor of the Mill next door. Powered by machinery on the ground floor and fed through chutes from storage hoppers on the upper floors, the eight pairs of millstones ground grain needed for distilling.
Cette gravure du Canadian Illustrated News représente l'aire où s'effectuait le broyage au deuxième étage du moulin juste à côté. Mûs par les machines situées au rez-de-chaussée et nourris par le grain provenant des trémies et descendant des étages supérieurs dans les conduits à grains, les huit paires de meules de pierre moulaient le grain nécessaire pour la distillation.