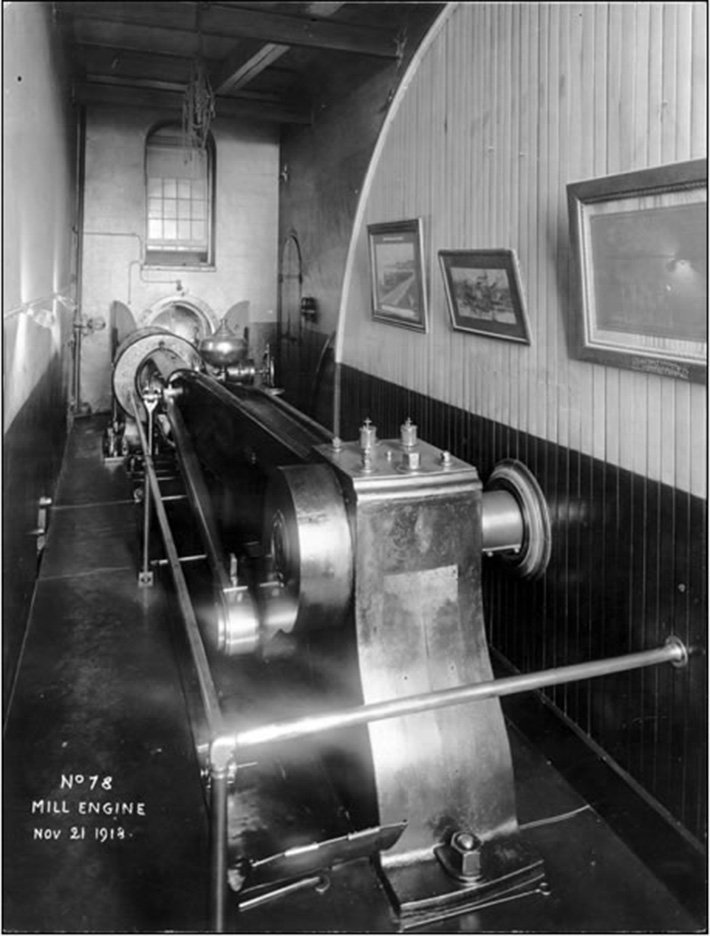 Engine Room in 1918
(City of Toronto Archives)
Salle des machines en 1918
(City of Toronto Archives)
The original 100 HP steam engine was replaced by this even more powerful, 400 HP beauty in the early 1880s. The flywheel casing etched the great arch that you can still see on the east wall.
Le moteur à vapeur original de 100 CV a été remplacé par ce magnifique moteur bien plus puissant de 400 CV au début des années 1880. La garde du volant a marqué sur le mur un arc de cercle toujours bien visible.