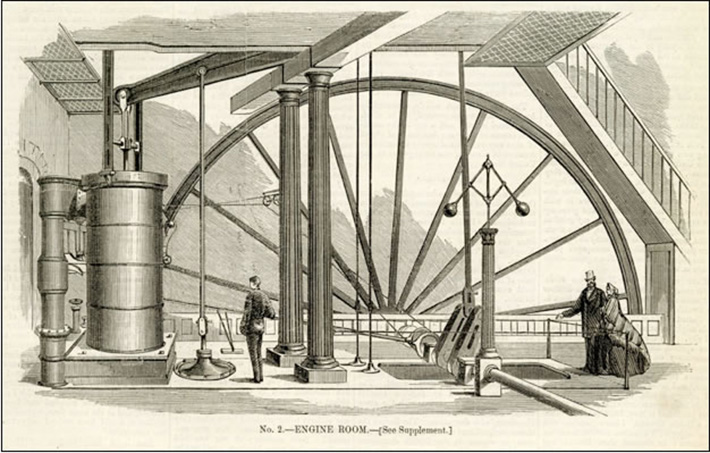 Engine Room in 1863
(Toronto Public Library)
Salle des machines en 1863
(Toronto Public Library)
The massive engine depicted in this 1863 image was located on the second floor of the power house where you are standing. It not only supplied power to all distillery operations, but it also attracted elegantly dressed tourists.
L'énorme groupe électrogène dont le dessin date de 1863 était installé au deuxième étage de la centrale où vous vous trouvez. Non seulement il fournissait toute l'électricité dont la distillerie avait besoin, mais il attirait aussi les élégants touristes.