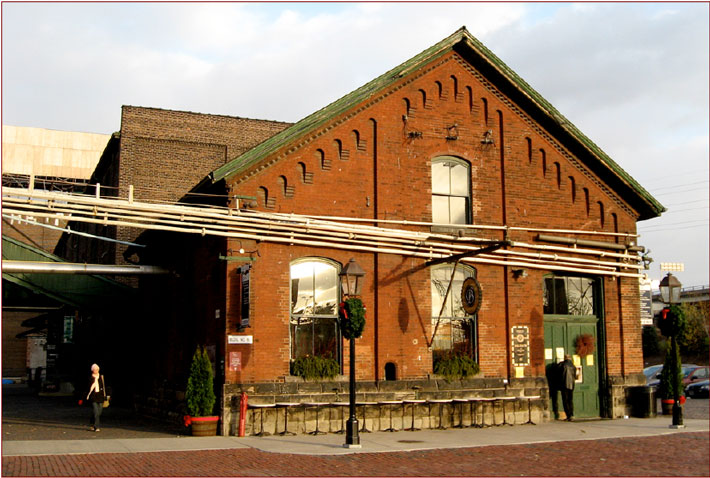 Pump House in 2008
Poste d'incendie en 2008
Despite missing its chimney, the exterior of David Roberts Jr.s' 1895 red-brick Fire Pump House looks remarkably unchanged. Although the shoreline has receded and the railway sidings are is gone, the building is a prime example of Victorian era industrial architecture.
Malgré l'absence de la cheminée, l'architecture du poste d'incendie de briques rouges (Fire Pump House) construit par David Roberts Jr en 1895 a très peu changé. Si le bord du lac a reculé et les voies de garage ferroviaires ont disparu, le bâtiment reste toujours un bel exemple d'architecture industrielle victorienne.