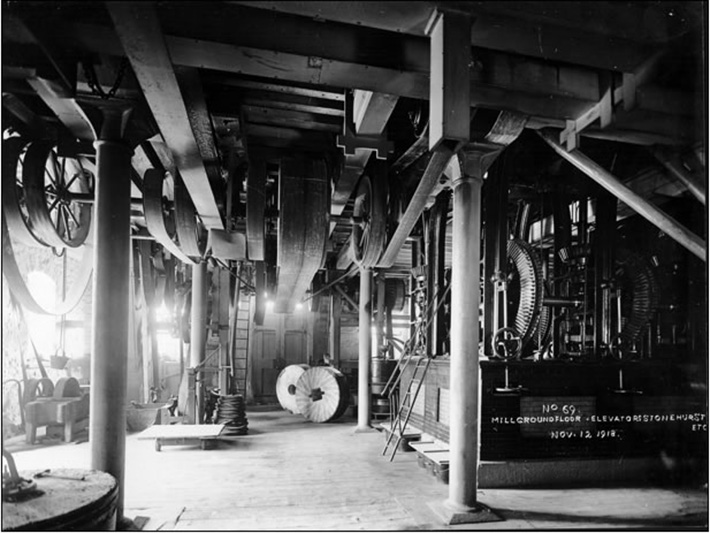 View of Mill Machinery Floor in 1918
(City of Toronto Archives)
Vue de l'étage des machines du moulin en 1918
(City of Toronto Archives)
From the 1860s until the 1950s, the machinery that drove the mills on the second floor of the Mill clanked and whirred on the other side of this wall. This photograph indicates that the 1918 machinery looked remarkably similar to the "stone hurst" in the 1863 illustration.
Des années 1860 jusqu'aux années 1950, les machines qui assuraient le fonctionnement des meules et des rouleaux à moudre du deuxième étage du moulin cliquetaient, ronronnaient et sifflaient derrière ce mur. La photographie indique que les machines de 1918 ressemblaient beaucoup à celles de l'illustration de 1863.